Coil Pendant Lamp
Normann Copenhagen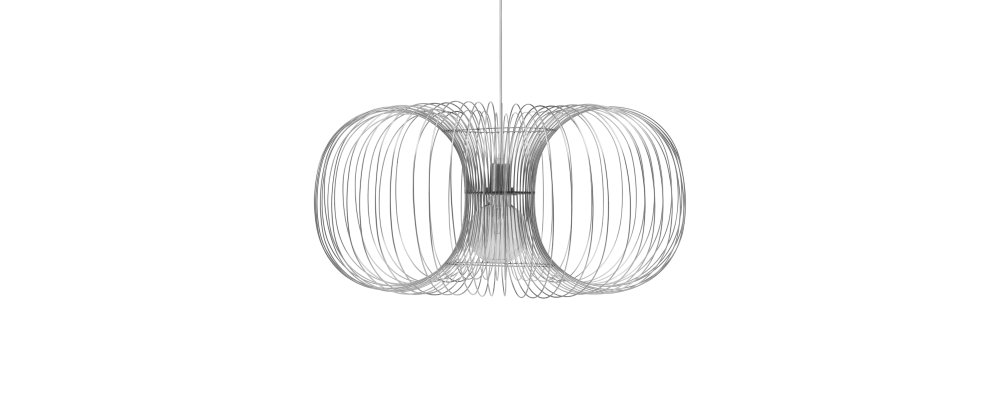 Product Info
The new lamp collection, Coil, is designed with the wish to create as much volume as possible with as little material as possible.
The air between the wires makes the design appear light and airy despite its immense volume, making air as equally important for the design, as the material itself.
This striking lamp appears as a fountain of metal looping its existence, creating a continuous and dynamic design. A sense of infinity.
Available in four different sizes, making it adaptable to both smaller residences and big, spacious environments.
The different sizes can also be beautifully combined to create an interesting and sculptural arrangement either in the lobby, over a long dining table, or in a high-ceilinged hallway.
7.5 or 8W bulbs (LED) are recommended.
Care: Clean with a damp cloth.
If out of stock, item typically ships in 6-8 weeks - contact us for availability.